Electronic Health Records
Smarter Utility for Higher Efficiency
Billvolt EHR (powered by Kareo and Instant EHR) system is an epitome of applied AI and machine learning, giving you the liberty to manage your patient experience with effortless comfort and complete security. The software is fully compliant with MACRA and MIPS and is a Meaningful Use 3 Certified, digital health transformation application.
Billvolt offers the cloud-based Kareo Electronic Health Records system, which is one of the smartest solutions for improving clinical and operational outcomes. It helps increase your productivity by significantly cutting down the time and effort you may otherwise administer, for keeping every patient record, organized and accessible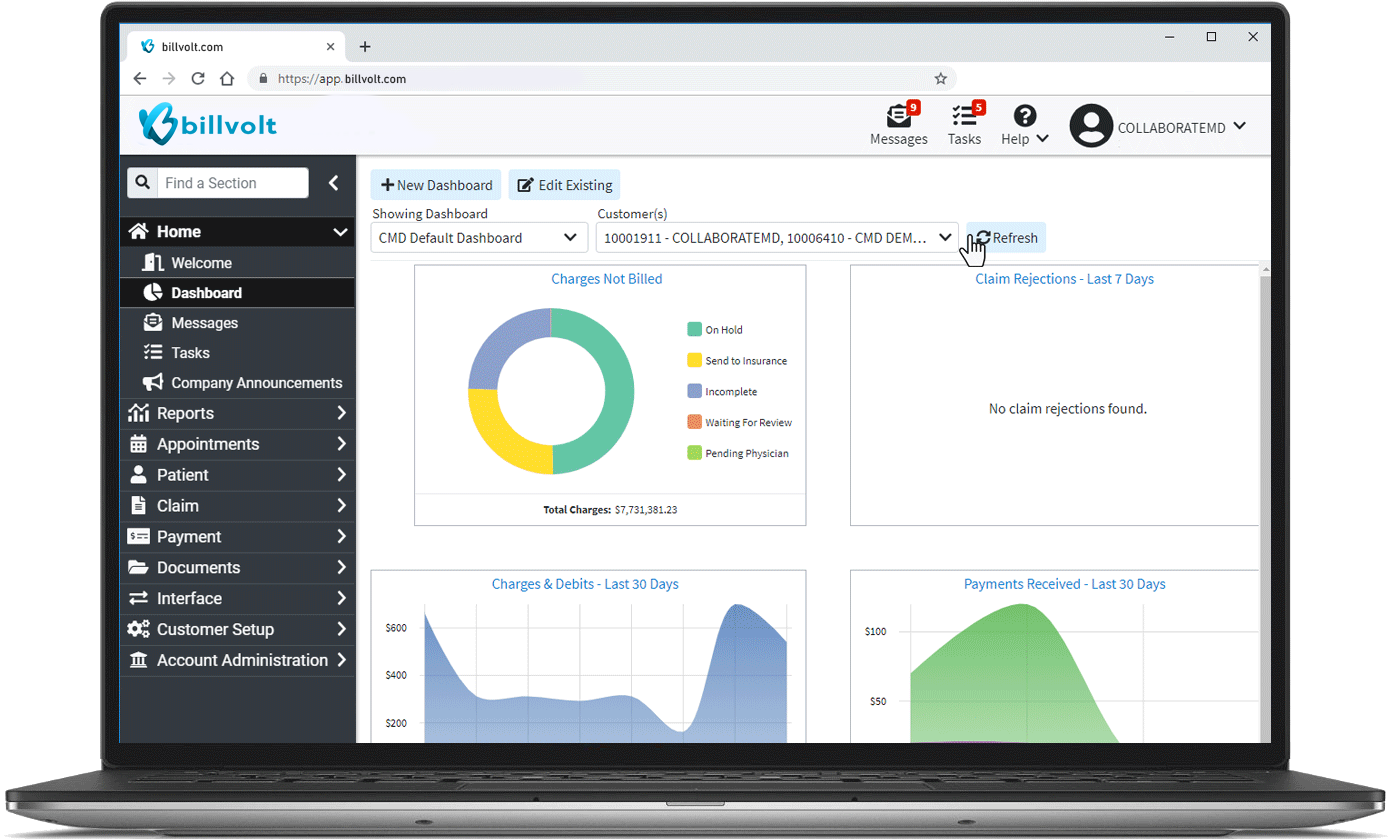 Promoting Interoperability
Billvolt EHR (powered by Kareo and Instant EHR) system has been designed for usability, high-performance, and steadfastness. Keeping interoperability in mind, the platform promotes health information exchange amongst multiple stakeholders, such as healthcare facilities and patients with pharmacies, insurance companies, labs and imaging services, immunization services, and several others.
E-labs and Telemedicine
The e-prescribing (eRX) feature enables you to use e-prescribing, supported by a rich knowledgebase of drugs and availabilities. And the e-labs interface assists in integrating your lab services within the framework, so you can quickly create orders and electronically receive results, cutting down on precious time. Electronic labs also allow you to see comparative results, abnormality alerts, and advanced reporting for safer prescriptions.